Washington stepping up →
"While no law or set of laws will end gun violence, it is clear that the American people want action. If even one child's life can be saved, then we need to act." Yes.
Former Windows Head Steven Sinofsky is already... →
parislemon: Thus continuing the trend of people loving the "dogfood" when they're inside a company, and throwing it up when they're out. Most of the ones I notice (both with people I know and those in public) are former Microsoft employees. People leave and immediately switch to Macs, iPhones, iPads, Google Docs, Chrome, Android devices, etc. What I never see is people leaving Apple and...
Instagram clarifies again and changes ToS back →
Instagram would like to clarify a few things →
You know… before everyone leaves.
New Instagram Terms of Use →
The nasty little snippet that will cause me to delete my account: To help us deliver interesting paid or sponsored content or promotions, you agree that a business or other entity may pay us to display your username, likeness, photos (along with any associated metadata), and/or actions you take, in connection with paid or sponsored content or promotions, without any compensation to you. If you...
MG Siegler's Surface Review →
The linked review is complimentary to my previous post. I wanted to provide a review that I thought my readers might find helpful and that would support my recommendation not to buy the Surface. Please, if you plan to spend several hundred dollars on a tablet and are considering a Surface, read MG's review. Make sure you read past the title of his review too. The title makes it sound like...
Thoughts on the Microsoft Surface
I had a nice long post typed out and then just deleted it. I've read thousands and thousands of words written on the Surface so far and I see no reason to write the same stuff. When people ask me my thoughts on a product they really just want to know if I think they should buy it or not. My answer for the Surface is no, don't bother. But I will give you a quick reason why. From all...
Developing Perspective: Git and Source Control →
I asked David Smith on Twitter if he'd do a podcast episode about Git and he did! He also linked to a great book called Pro Git that's available online for free.
When will Apple ditch Intel processors? →
Anand Lal Shimpi - AnandTech: The A6 is the first Apple SoC to use its own ARMv7 based processor design. The CPU core(s) aren't based on a vanilla A9 or A15 design from ARM IP, but instead are something of Apple's own creation. So, when is Apple going to ditch Intel in its MacBooks and iMacs in favor of a chip they design themselves? Their chips need to get a lot more powerful obviously but...
The Windows RT Demo →
parislemon: Watch the video at the bottom of the post. Just look at The Verge's Ross Miller try to use that thing. Now imagine a normal, everyday consumer using it. Yes, this is the *final* build of Windows RT. I'm believing more and more that we're watching a total fucking nightmare for Microsoft unfold before our eyes. Couldn't have said it better myself.
Bam! →
Apple Macbook Vinyl Decal Sticker - Ironman Triangle Chest
'Raiders of the Lost Ark' to Get Imax Rerelease -... →
I cannot begin to tell you how excited I am for this. One of my all-time favorite movies that I've never seen in a theater.
HP Is Just Fine With Microsoft's Surface Tablet,... →
parislemon: John Paczkowski: If Microsoft's decision to enter the PC hardware market with its own Surface tablet has caused Hewlett-Packard any anxiety, the PC-maker isn't letting on. And their other choice is what exactly?  They can complain publicly and risk pissing off Microsoft and then keeping using Windows anyway because they have no other choice. Or they can say all the right things...
Microsoft Surface price rumors
I saw a couple links saying the price would be $199 but after reading the articles I really don't see much meat here. The first link I saw was one from Engadget. The title is "Microsoft Surface for Windows RT tablet coming October 26th for $199?" and they claim an "anonymous source" at Microsoft's TechReady conference saw a session which detailed all the...
gfxCardStatus - quickly change between video cards... →
This is awesome for me because I have the first MacBook Pro that came with 2 video cards (Late 2008 with a lower power GeForce 9400m and a higher power 9600GT) and it's the only model that doesn't auto-switch on the fly based on what you're doing. You have to manually change it in System Preferences and then log out and back in. That is a pain in the ass! gxfCardStatus lets you...
Anonymous asked: How do you feel about the Google Nexus Tablet
Happy Nikola Tesla Day! →
It's Nikola Tesla's birthday and it should be celebrated because he's the greatest geek that ever lived. Need proof? Follow the title link and get your facts straight from…The Oatmeal!
Thoughts on Microsoft Surface →
This will be the first real iPad competitor. No question. Why? Because this isn't a Samsung device running an OS licensed from Microsoft. This is a new version of Windows running on Microsoft-built hardware. Yes, this is a page right out of Apple's play book. In fact, Microsoft already makes good hardware… think Xbox, Microsoft-made keyboards, mice, joysticks, etc. They've...
Anonymous asked: You need to write more articles. FYI.
Office² HD →
Tired of waiting for Microsoft (you know, only the largest software company in the world) to make a version of Office for your iPad? Or maybe you're tired of waiting for Microsoft to ship a Windows based tablet of their own (3 years too late) with Office built in… Stop waiting, go buy Office² HD right now. It's $8. You know Microsoft won't charge $8 for their own...
It can be absurd on a Mac too, just so you know →
Last week I talked about the insane amount of steps required to take a screenshot on a Kindle Fire, pointing out that a lot of times Apple products are just better. That's not always the case. The linked post at Macworld is titled "Quickly share iOS photos with your Mac" but the setup for the process is simply terrible for normal users and has just as many insane steps as taking...
How to take a screenshot with your Kindle Fire →
People ask me frequently what device I would recommend to them because they're unhappy with their Android phone or they want to buy a tablet and don't know whether to buy an iPad or Android tablet (usually they're asking about the Kindle Fire, whether they know it's Android based or not). When I tell them the only thing I would recommend is an iPhone or an iPad they...
This is why Facebook bought Instagram for $1B →
(via MG)
Totally useless but ultimately awesome →
One of these days I plan to buy an F-150 and I wanted to put some black wheels on it. Browsing the web I came across the nice looking XD Series by KMC Wheels. I wanted to see what they would look l like on an actual F-150 and while you can do that on Tirerack.com's website I always felt the experience was a tad cheesy so I was hoping the gallery on the KMC Wheels website would have pictures...
Apple Releases Flashback Removal Tool →
If you have a Mac that you think might be infected (or just want to check to make sure, you know, for funzies) go here to download Apple's removal tool. UPDATE: My bad, should have actually read the KB article. Apple's pushing it via a software update. So just run Software Update in your Apple menu… (Java for OS X 2012-003) (via Stephen Hackett)
Nest vs Honeywell
Get your popcorn folks because David just slung his stone at Goliath. Lat year, in a market ripe for disruption, start-up Nest Labs (lead by former Apple engineer Tony Fadell) introduced a re-invented home thermostat called the Nest Learning Thermostat. It's basically what the iPhone was to "smartphones" back in 2007. Sure there were "smartphones", then Apple showed...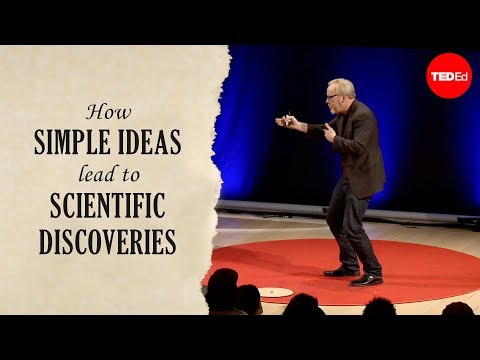 What you need to know about the Flashback trojan →
It's rare that any sort of viruses effect Mac computers but this one is legit and it's spreading. The trojan exploits an issue with Java (which most people I'm sure have no clue what that is) which is a plugin (like Adobe Flash) that you really don't need. So at a minimum, follow the instructions to make sure you have the latest patch (just run System Update from your...
PayPal Here: it's a triangle not a Square →
Man I hope Square has some good patents. I'm usually not a fan of patent lawsuits but Square should sue the shit out of PayPal.
Sparrow for iPhone
This isn't a full on review of the app. You can read one of those here. I just wanted to say the gist of what everybody else has already said. It's a really great mail app. Really great. In fact it has an unexpected feature. You can attach a picture to an email after you've already started the email and without having to copy and paste the picture. There's an attachment...
Ads suck, I vote for the sponsorship model
Brent Simmons says he's: sick of ads — but sicker of the terrible relationship between ads and software I agree. I prefer the sites I read to have "sponsors" and where the site author(s) write they're own promotion for that sponsor. daringfireball.net and shawnblanc.net. Yes, it's an advertisement, but I like that the authors get to pick and choose what...
Mountain Lion →
First things first. Gruber is a dick for getting a private "product briefing" by f'ing Phil Schiller himself! Unreal… Anyway, I like where Apple is going with OS X. That is, taking the best features of iOS to the Mac in a way that makes sense for the Mac. Not just porting them over for the sake of porting them over. Also, I wonder if Gruber had to have his post approved...
Apple will announce iPad 3 first week of March →
If you've been deciding on whether or not to buy an iPad you should at least wait long enough to see what they announce. There will be no iPhone announcement at this event.
The iPad is a PC
I have no idea why this is so widely debated. It's pretty simple to understand. "PC" is an acronym that stands for Personal Computer: The word personal is an adjective that means "intended for use by one person". The word computer is a noun that means "an electronic device designed to accept data, perform prescribed mathematical and logical operations at high...
Digital Magazines Rock
I just switched my 3 magazine subscriptions (Popular Science, Popular Mechanics and Backpacker) over to their iPad equivalent. All 3 are well done, cheaper than their snail mail versions and, in my opinion, actually better because they have interactive content (interactive images and embedded videos specifically). Make the switch!
iBooks ideas →
Matt Gemmell's great list of book ideas that can become a reality with the just announced iBooks Author. Interactive textbooks are just the tip of the iceberg…
Focus on the User →
This is bad ass and quite a ballsy move by Facebook and Twitter (and other social networks). In a nut, Google has been replacing more-relevant search results with Google+ results in an attempt to boost their own social network. This code (used as a bookmarklet labeled, and this is the best part, "don't be evil") will search Google using your query but then also figure out if...
1 tag
The iOS Apprentice series tutorials →
I'm half way through the first tutorial in Ray Wenderlich's iOS Apprentice Series tutorials and I highly recommend them for anyone wanting to get started in iOS development. They're very well written, they move along at a great pace and change back and forth between learning the code then implementing what you learned right then to see the results. I'm picking it up quickly...
1 tag
"Imagine a weekly poker game where, week after week, the same player wins. Every..."
– John Gruber - Daring Fireball I friggin love Gruber.
2 tags
Code Year
Really digging Codecademy's Code Year. Really well done guys! This is the year my career path is changing directions from IT Support guy to iOS developer and along with learning Obj-C I'm learning JavaScript via Code Year. So far, so great!